Introduction
Welcome to ALEAF, where we bridge the gap between sustainable fashion and responsible living. Based in Sri Lanka, our mission is to create eco-friendly, timeless, and multi-functional fashion accessories that you can feel good about wearing. Because we believe that looking stylish shouldn't cost the earth.
Fashion with a heart
Our story began with a simple thought – making fashion enjoyable and guilt-free. We believe that what you choose to wear is a reflection of your personal values and identity. That's why we're committed to crafting PETA-approved vegan products that blend style with consciousness.
Our international certifications are a testament to our dedication to sustainable fashion that respects all life forms and our planet.
Crafting with conscience
We are pioneering the use of unique materials like Desserto, Piñatex, Malai, and Handloom. Each ALEAF product is meticulously handcrafted, embodying the love and dedication of our skilled artisans. Our process is as unique as the materials we choose, underscoring our commitment to creating items that are not just accessories, but statements.
Desserto

Piñatex

Malai

Handloom
Fashion for all
Fashion knows no boundaries, and at ALEAF, we celebrate that diversity. Our designs cater to men, women, and non-binary individuals because we believe that everyone has the right to express themselves through their wardrobe.
We leave the interpretation of masculine or feminine to you, while we provide the canvas of sustainable, stylish designs.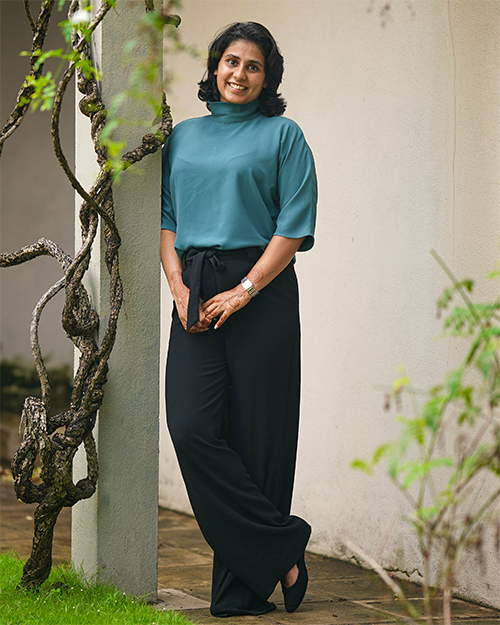 The originator - Alafiya
Hi, I'm Alafiya, a creative soul from Sri Lanka, currently based in Melbourne. For me, fashion is a language of expression, but it must be kind. That's why I advocate for cruelty-free wardrobes that echo our compassionate life choices.

ALEAF is more than a brand; it's my vision for a world where fashion and kindness co-exist.

If we were chatting over tea, I'd love to share more about the journey of ALEAF and how together, we can wear the change we wish to see.
Embark on an ethical fashion journey
With a better understanding of the unique natural materials we employ, why not delve into our product range? Join us on our journey to a more sustainable, compassionate world.